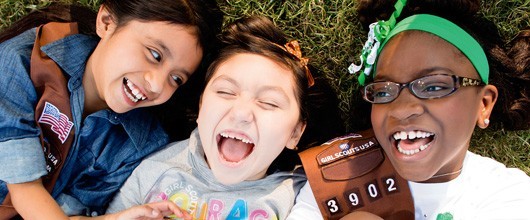 Shop
Shop Hours:
• 10 am - 6 pm
• Open Monday, Tuesday, Thursday and Friday*
• Closed on Wednesdays
• Shops open the first Saturday of every month from 10 am - 2 pm
 *except for holidays or other scheduled closings 
Girl Scouts will receive a FREE Food Drive fun patch when they donate three non perishable food items to a council shop Nov. 2-23! The food will be donated to local food banks.

Deciding to collect items to be donated can help girls learn a lot about money management and decision making. Which items are going to feed the most people? Which item is giving you the most for your money?

Pro tip: When making these kinds of decisions, girls should look in their Girl's Guide to Girl Scouting to see if they can fulfill any requirements to earn a financial literacy patch!

All offices will be closed on these holidays:
January 19, 2015   Birthday of Martin Luther King, Jr.
May 25, 2015   Memorial Day
June 29 – July 3, 2015   Summer Break
September 7, 2015   Labor Day
November 26 – 27, 2015   Thanksgiving Weekend
December 24, 2015 - January 1, 2016   Winter Break