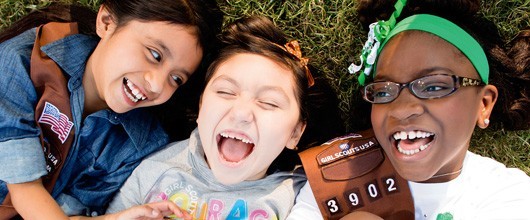 Shop
Shop Hours:
New Hours for Shops and Customer Care Desks
effective October 1, 2014.
• New hours: 10 am - 6 pm
• Open Monday, Tuesday, Thursday and Friday*
• Closed on Wednesdays
• Shops open the first Saturday of every month from 10 am - 2 pm
*except for holidays or other scheduled closings
Skill Building Activity Sets Now on Sale in our Shops!
Buy 2 sets get the 3rd FREE!
Regular price $4.00 each
The Skill-Building Badge Activity Sets offer girls activities to build fun and relevant skills they can use on their Leadership Journeys. These sets contain earning requirements, program activities and information for earning five skill building badges. Inserts can be conveniently placed into The Girl's Guide to Girl Scouting. Sets are available for levels Brownie through Senior. (Badges sold separately)
Sale runs through Oct. 24
All offices will be closed on these holidays:
May 26, 2014 Memorial Day
June 30-July 4, 2014 Summer Break
September 1, 2014 Labor Day
November 27-28, 2014 Thanksgiving Weekend
December 24-January 1, 2015 Winter Break