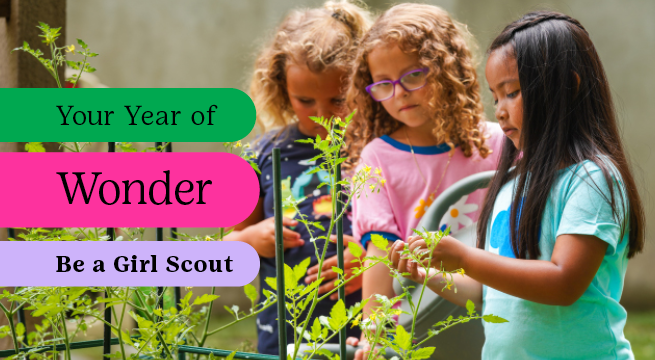 When you just can't wait for what you'll do next, you can do anything!
At Girl Scouts, girls are always counting down to the next adventure they'll go on together. With us, the possibilities are endless, and she'll make a bunch of new friends who just can't wait to go with her.
So what are you waiting for?
Click on "Join Today" below and provide us with your and your daughter's basic information, then you'll have access to search for troops close to you.


Need to know more to help you decide what's right for you? Check out all the different ways to have fun at Girl Scouts. Or, see all the exciting possibilities Girl Scouts offers for girls of all ages and choose your adventure.
Be the role model she'll remember forever. Check out ways to volunteer.