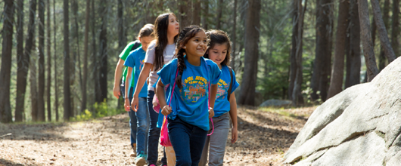 This month's Green Spot highlights two volunteers! Service unit manager Heather McPherson and service unit event manager Jackie Quillen have re-energized their service unit with fun and enriching events.
Continue >



Girl Scouts take 'unforgettable' American Road Trip
30 Aug 2017
Members of Ambassador Girl Scout Troop 20737 of Oak Ridge began their senior year of high school with a summer road trip that crossed the United States, taking them all the way to Yellowstone and Grand Teton national parks.