In celebration of National Great Outdoors Month, Girl Scouts is excited to host four weeks of exciting outdoor challenges in June. Follow along, have fun, then make sure to share your photos on Instagram using the hashtag #gsoutdoors for a chance to win an awesome prize from the North Face!
Each week in June, Girl Scouts of the USA will present a unique challenge that will push you to explore the great outdoors in exciting, new ways—not to mention inspire you to keep the adventure going all summer long! At the end of each challenge, Girl Scouts will randomly select one lucky winner (four total) to receive an awesome prize from The North Face.
Continue >


Tanasi: Over 60 years of serving Girl Scouts
14 Jun 2018
Camp Tanasi has served as a camp for Girl Scouts since 1957. Whether girls go for a day, a week, or longer, Girl Scout camping gives girls the opportunity to grow, explore, and have fun!
Girl Scout STEM Badge College Event
07 Jun 2018
Girl Scouts of the Southern Appalachians and Pellissippi State Community College partnered together to create the STEM* Badge College event
Girl Scouts is one of the best ways for girls to prepare for the future, explore their world, make a difference in their community, gain leadership skills, and so much more.
Along the way, she'll gain important skills in four key areas around which our program centers: STEM, the outdoors, development of life skills, and entrepreneurship.

Bronze. Silver. Gold. These represent the highest honors a Girl Scout can earn.
All three awards give girls the chance to do big things while supporting an issue they care about.
Continue >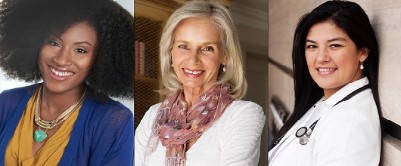 Whether you earned Brownie badges or your Gold Award, you're a Girl Scout alum! Follow the Girl Scout Network on LinkedIn to connect with other alums, get updates on what Girl Scouts do today, take action on behalf of girls, and promote girls' and women's empowerment, leadership, and advancement in the world.
Continue >