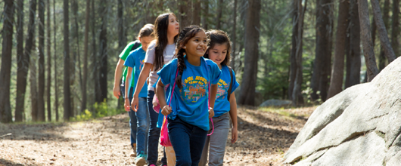 We're collecting food drive items in the shops November 1-17. Girls who bring in three or more non-perishable items will receive a fun patch!
New upcoming Saturday hours: November 4 and December 2
Continue >



Girl Scouts take 'unforgettable' American Road Trip
30 Aug 2017
Members of Ambassador Girl Scout Troop 20737 of Oak Ridge began their senior year of high school with a summer road trip that crossed the United States, taking them all the way to Yellowstone and Grand Teton national parks.