Beginning Monday, Nov. 9, all three shops will be call ahead and curb-side through the rest of the year. Shops will reopen as usual on Monday, Jan. 4, 2021.
Girl Scouts is currently conducting system-wide updates that will temporarily pause access to myGS. Please register for activities through Eventbrite. Members will receive an email in early December when our new system is live. For questions or assistance, contact info@girlscoutcsa.org.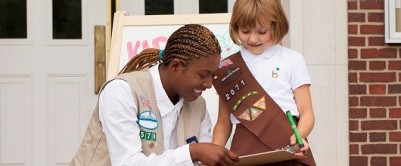 Girls are first at Girl Scouts. And they always will be. Girl Scouts is her home turf, her go-to place where she's free to try new things and just be herself, no matter what her interests are. And now there's even more to explore, with new badges in robotics, outdoor adventuring, cybersecurity, and environmental stewardship—to name just a few! Join or volunteer today, and give her the tools to shine!
Continue >
Bronze. Silver. Gold. These represent the highest honors a Girl Scout can earn.
All three awards give girls the chance to do big things while supporting an issue they care about.
Continue >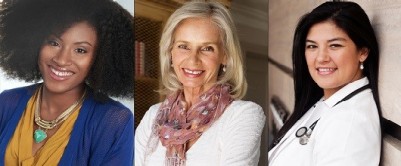 Whether you earned Brownie badges or your Gold Award, you're a Girl Scout alum! Follow the Girl Scout Network on LinkedIn to connect with other alums, get updates on what Girl Scouts do today, take action on behalf of girls, and promote girls' and women's empowerment, leadership, and advancement in the world.
Continue >