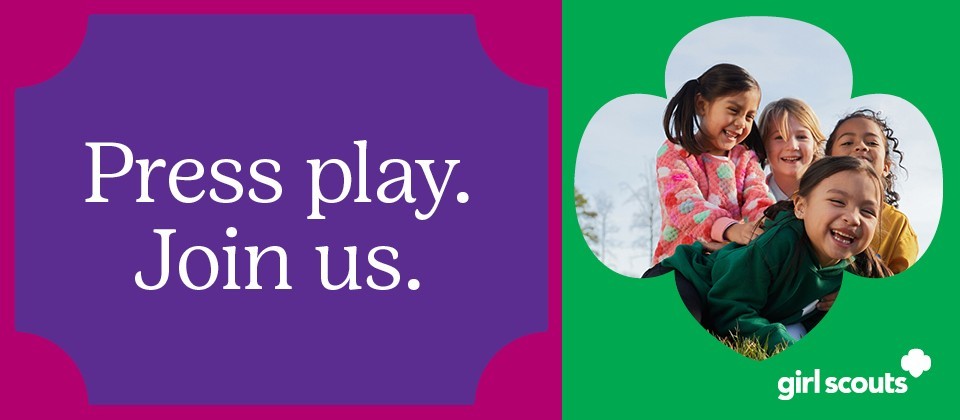 You're invited. Press play with us.
Making friends, testing her strengths, exploring new possibilities. It's all here for her.
Whether teaming up with others or learning to shine on their own, Girl Scouts have the tools and community support they need to succeed.
Press play with Girl Scouts. Where she can be herself and her confidence can soar.
She's ready to go.
Here's How to Get Started!

Register and pay the membership dues. When you register, you can choose the troop you'd like your girl to join.


Parents/guardians will be contacted by troop volunteers about the first troop meeting. This may take up to a month to give new troop volunteers time to pass their background checks, get trained, and find a meeting location.


Your first troop meeting will be an informational session about the troop.


Get your Gear! Visit a Girl Scout shop and buy a Great Starter Kit. The kit includes a uniform, membership pins, The Girl's Guide to Girl Scouting, and a Girl Scout Journey book.


We have activities and events for every girl! Check our latest GO Guide or visit our activities page.


Have FUN!
Need to know more so you can decide what's right for you?
And grownups? Whether you have kids, grandkids, or no kids of your own, you can have a front-row seat to the fun and community, too. Press play and volunteer with Girl Scouts. You've got what it takes to change girls' lives.